Threatened Species Day 2020
Threatened Species Day 2020
September 6, 2020
"But for the presence of a pouch in the female, and a tail that is very thick at the root, this animal might readily be mistaken for a member of the wolf family… In its length of body the Tasmanian wolf seems to be drawn out beyond the limits of shapely form; but if the animal is wanting in shapeliness, it is remarkably powerful for its size.
Australia is a land unlike any other on Earth. Our wildlife sets us apart from all but one other nation (Singapore) in terms of pure diversity of life. Yet we have, until now, counted ourselves as not up to the task of its protection.
The quote above is from Nature Studies In Australia, written by William Gillies in 1903. He is speaking, of course, about the Thylacine - the emblematic icon of Threatened Species Day, held on 7 September each year - which disappeared forever just a few decades after his work was published.
He goes on to say that, after it caused havoc amongst the flocks of early settlers, a war was waged between man and 'wolf', which forced the now-extinct species into isolated pockets of forest.
As we know, this would set the scene for a fraught relationship between Australians and the wildlife we share this island nation with.
ROLLING EXTINCTIONS
Over those two centuries since settlement, Australia has lost more native fauna than any other country. Indeed, in that period, our mammalian extinctions have equalled the rest of the world combined.
This is not to rehash sentiments, however, in which you're likely well-versed; we know the destruction of habitat, persecution of wildlife and introduction of predators have taken a brutal toll.
Instead, I want to highlight that we are on the right path; we have enough success stories behind us that we know what can be achieved.
The Tasmanian tiger disappeared as a consequence of ignorance and misplaced priorities, but we know better now and can have a brighter, more sustainable future.
PROOF IS IN THE PLANTING
As we watched Australia burn in the Black Summer fires of 2019-20, it became clear that our fight to stop further faunal extinctions was only going to become harder. It's important, therefore, to reflect on successes to highlight the way forward.
The Threatened Species Commission identified over 100 species requiring urgent action to prevent extinction following the bushfires. Included in this list was the Kangaroo Island Dunnart.
The KI Dunnart is a creature you may well be familiar with by now: as one of the rarest species on earth, this marsupial had an estimated 300 individuals left when FAME first partnered with KI Land for Wildlife to try to save it back in 2018.
After the fires, this number had dropped to a predicted 50.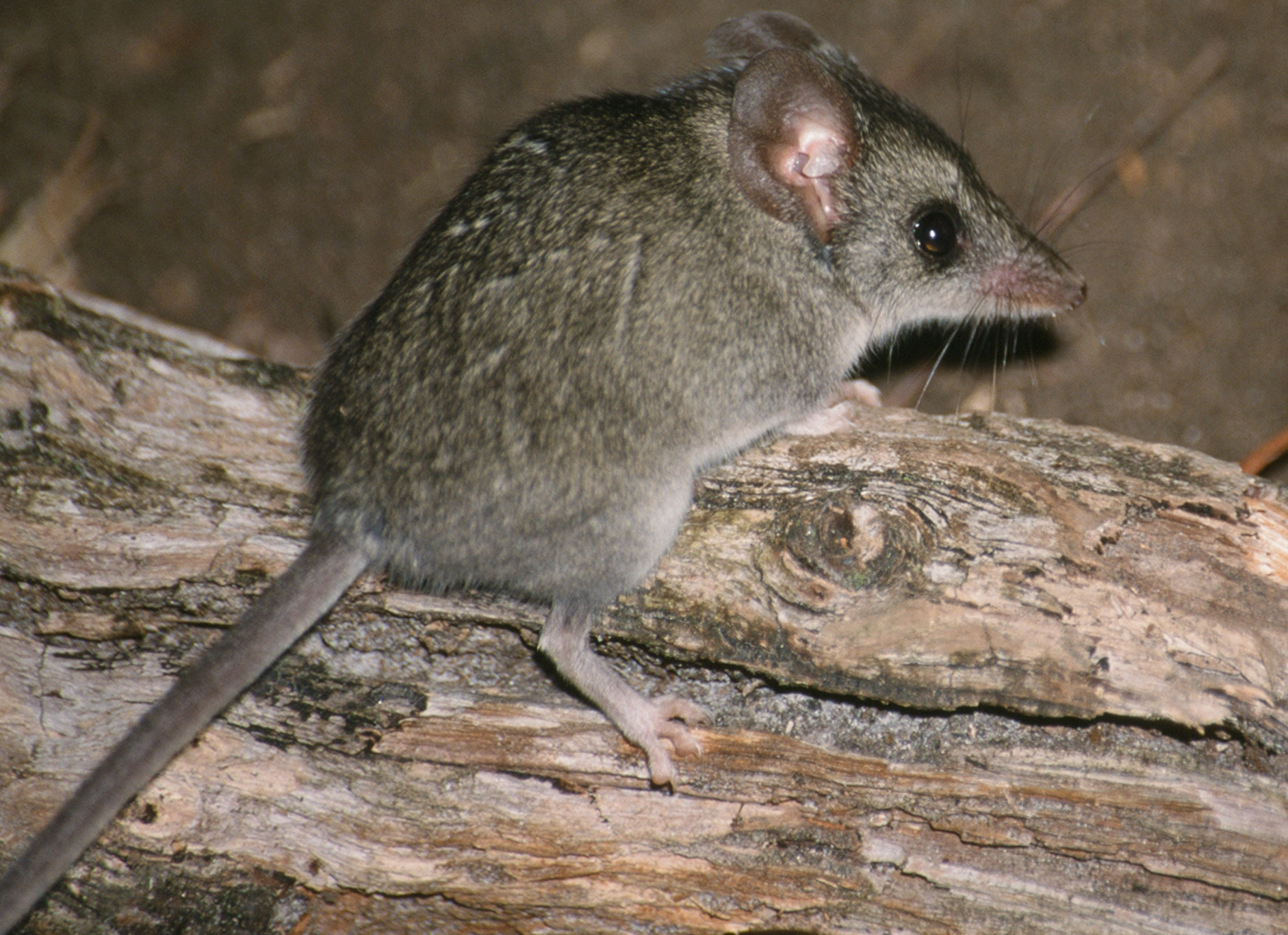 The first phase of our project had been a success, recording 39 sightings across four sections on the island, and the second stage was under way to improve our understanding of the species, reduce feral cat numbers, and establish a protected reserve.
The Black Summer fires set this plan back momentarily - albeit significantly - but the seed had been planted for the KI Dunnart's salvation.
On the back of those initial works, and in the face of the summer's devastation, vital funding and support began to come in from other groups to intensify our work, establishing the required fenced areas and helping to identify safe havens in the midst of desolation.
What we witnessed in this period is the potential for legitimate action when the need is apparent, and the task crystallised. We saw a commitment to our environment that had been somewhat lacking, and this provides hope for the future.
IN THE SHADOW OF THE CLIMATE
The KI Dunnart is one of many species we're hopeful of saving from the sadly preventable fate of the Thylacine. Four years ago, however, we saw the Bramble Cay melomys disappear in the same way, significant not only for its extinction but for the primary driver:
The melomys is believed to be the first mammal to go extinct as a result of human-caused climate change.
A stark indicator of what may be to come.
It is with this threat looming that we see reports of some three billion animals having been killed in the bushfires, exacerbated by climate change. The need to revisit how we work to solve these problems, therefore, becomes ever more urgent.
In June this year, Professor Graeme Samuel released the interim report on his review of the Environment Protection and Biodiversity Conservation (EPBC) Act, stating that "Australia's natural environment and iconic places are in an overall state of decline and are under increasing threat. The current environmental trajectory is unsustainable."
He said that the Act is ineffective, and unfit to address the coming challenges. In what was a damning assessment of the state of our national approach to this extinction crisis, he said "fundamental reform of national environmental law is required."
We are yet to see what the full report will find, and what the Government's response will entail. However, in lieu of wholesale changes from the legislature, it falls to groups such as FAME, backed by passionate members of the public, to stop the next wave of extinctions occurring in our Great Southern Land.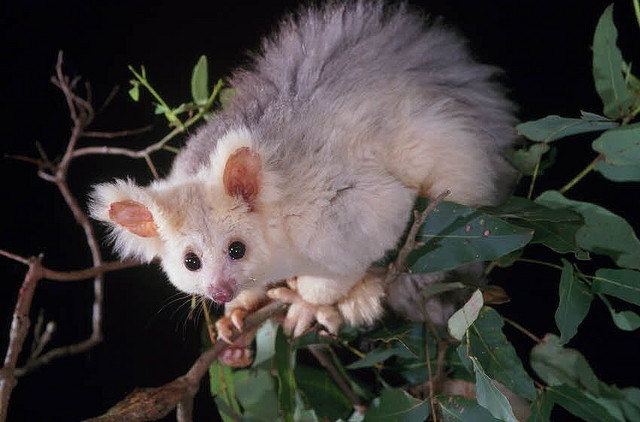 THREATENED SPECIES DAY 2020
In the opening pages of his book, William Gillies describes the humble earthworm as being made up of rings that interconnect to form the whole. It is a fitting analogy of the structure of both independent ecosystems, and the wider web of life.
When one part of this web is removed, the impact is felt throughout the system.
Threatened Species Day gives us a chance to reflect on what we have lost, and how that has come about. But it also provides a moment to appreciate the very uniqueness of our country: a land of extremes, and of plants and animals found nowhere else on the planet.
In a changing world, ongoing success stories like the KI Dunnart project give us the drive to push ahead with our commitment to stop further Australian extinctions.
FAME is officially launching our newest critical project today: protecting the endangered wildlife of Lord Howe Island. This isolated paradise has seen varying fortunes in its natural history, and is at a critical juncture in its next phase.
Having apparently succeeded in ridding itself of the invasive rat plague, the race is now on to revitalise the island's habitat through sustainable biosecurity controls, rodent monitoring programs, habitat restoration and birdlife protection.
You can see the full project page here, or take a trip through time to witness the birth of Lord Howe Island here.
On this special day, I want to thank all of you who make the work we do in the field possible.
No matter the difficulties, ours is an environment worth fighting for.
Tracy McNamara,
CEO
Sign-up to Stay Informed
If you would like to stay up to date with this and other similar projects, sign up to our mailing list to receive periodic updates on our work.