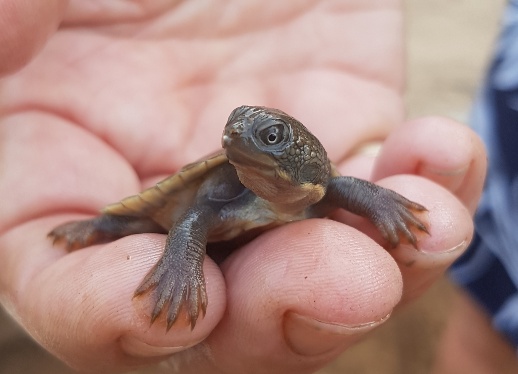 We are thrilled to announce that the first clutch of Mary River Turtle eggs have hatched, marking a large and very successful milestone reached of this project.
These newly hatched turtles have a long way to go. In the 1960s and 1970s, the Mary River Turtle was popular as a pet in Australia, with about 10,000 sent to shops every year during a 10-year period. This is thought to have contributed to a decline in the species by taking out generations.
FAME's funding of the Mary River Turtle hatchling project has been made possible by the generous donations and support from our FAME community. The project, in partnership with Tiaro & District Landcare Group, will trial a new technique of giving turtles a head start in the Mary River. Around 30 turtles will be kept in captivity for 6 months, then released into a transition zone to test the effectiveness of reducing in-river mortality.
It's certainly is happy news for the world's turtle populations and, at FAME, we breathe a sigh of relief with the positive progress of this very important project to save the Mary River Turtle. For more information or to make a donation towards the Mary River Turtle project, visit the project page the website.
Photo: Mary River Turtle hatchling, courtesy of Tiaro Landcare.