#ThreatenedThursday: Spotted-tail Quoll
#ThreatenedThursday: Spotted-tail Quoll
January 16, 2020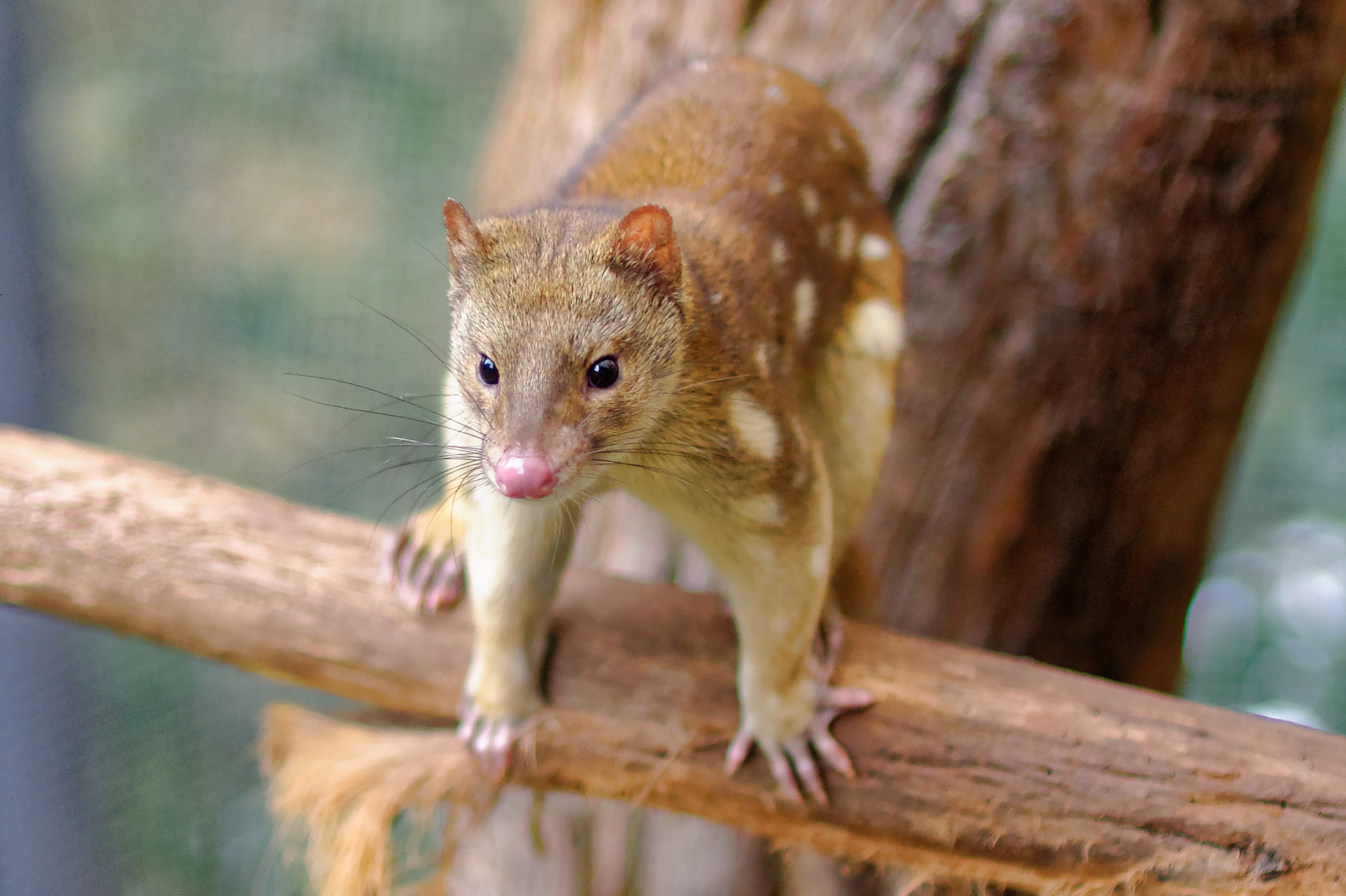 SPECIES: Dasyurus maculatus maculatus — Spotted-tail Quoll

CLASSIFICATION: Endangered
This week, we look at another endangered native species that has been undoubtedly affected by recent bushfires.
You might know this marsupial by the name of the Spotted-tail Quoll, Spotted Quoll or perhaps Tiger Quoll. It's the largest of the quoll species - of which Australia has four across the country. As so many of our endangered species bio's read, the Spotted-tail Quoll was historically found throughout much of Australia and Tasmania. Prior to the recent devastating bushfires in parts of Australia, the mainland population had experienced a decline of between 50-90%, including being presumed extinct in SA. The guesstimate was between 2,000-10,000 individuals.
The biggest threat faced by the Spotted-tail Quoll populations is habitat destruction. Now: it's anyone's guess at the toll the fires and massive destruction of habitat have had on surviving Spotted-tail Quoll populations.
FAME are committed to helping save endangered species as one of our key focuses through our bushfire appeal. You can donate at https://www.fame.org.au
Photo: By Michael J Fromholtz - Own work, CC BY-SA 4.0, https://commons.wikimedia.org/w/index.php?curid=46…