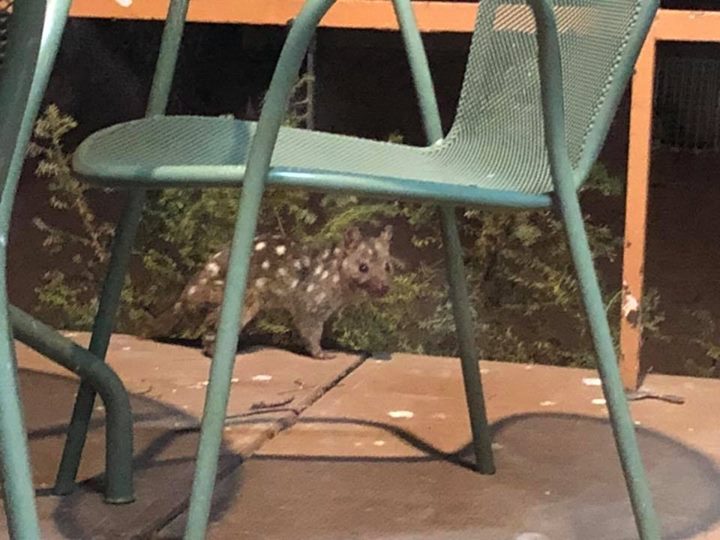 What a wonderful sight! A Western Quoll (Idnya) was spotted late last week at the Wilpena Pound Resort, in the Ikara-Flinders Ranges, South Australia.


Healthy as ever, this is proof, right before our eyes, that the dedication and hard work invested into reintroducing the Western Quoll into the region is paying off. Only 100 years ago, the Western Quoll - the totem for the local indigenous Adnyamathanha people - was locally extinct.

Thanks to funding from FAME and the support of a range of partners, we have made a difference.

FAME commits to a new phase in the Western Quoll project.
FAME has recently reaffirmed it's commitment to the Western Quoll project in the Ikara-Flinders Ranges region. Partnering again with the SA Department of Environment and Water (DEW), FAME is set to continue the wonderful work already achieved by the Western Quoll project, entering a new phase to safeguard the species as it re-establishes it's presence in the Ranges.

Over the next three years, ongoing monitoring and feral management will be undertaken to help support and protect the Western Quoll in order to build a sustainable population.

To read more about FAME's new project commitment to the Western Quoll, visit the project page.