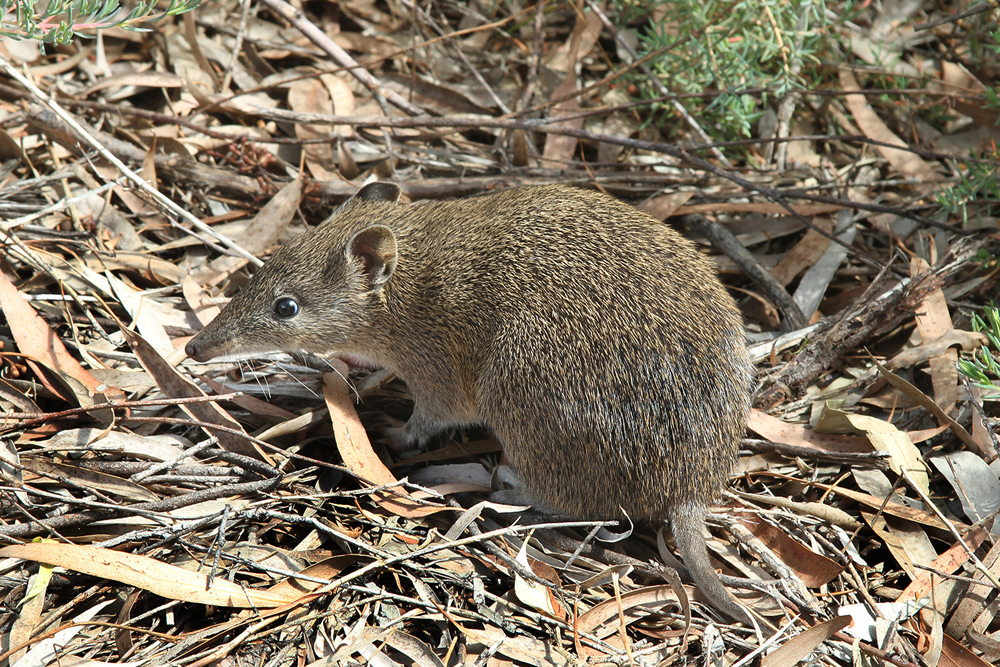 SPECIES: Isoodon obesulus nauticus — Southern Brown Bandicoot

CLASSIFICATION: Endangered
This week, we give a little love to another of our precious native species that has been severely impacted by the bushfire crisis across parts of Australia.
The Southern Brown Bandicoot – or Short-nosed Bandicoot is a ground-dwelling marsupial and up until the 1920's, was thought to be the most common Bandicoot found across southern Australia. Flash forward 100 years, and the species is now confined to a few locations. One of these locations is Kangaroo Island, where the native vegetation is just right for the Southern Brown Bandicoot as it forages and keeps itself safe from lurking predators.
The recent devastating fires on Kangaroo Island has left the Southern Brown Bandicoot species fighting for existence. But what do you do when your home burns? You try to seek refuge in what little patch of unburnt bushland you can find. And you just hope that a hungry feral cat isn't stalking out the same patch of bushland for its next meal.
FAME is committed to helping save endangered species, like the Southern Brown Bandicoot as one of our focusses through our Bushfire Appeal. Find out more and donate at www.fame.org.au
Photo: John O'Neill, Wikimedia Commons