Published on the Environment SA News website
Populations of reintroduced western-quolls (Idnya) and brush-tailed possums (Virlda) at Ikara-Flinders Ranges National Park have defied expectations and continued to expand, despite two years of exceptionally dry conditions.
The fledgling populations have weathered two of the driest years recorded for the region and come through with flying colours.

Department for Environment and Water spokesperson Robert Brandle said initial fears that populations would have declined have turned out to be unfounded.
"During a recent week of trapping 50 western-quolls (29 new individuals) and 28 possums (8 new individuals) were captured," Mr Brandle said.
"This shows that population numbers have been maintained since 2017, and more heartening is the fact that the animals are all in good health and there is an even mix of males and females."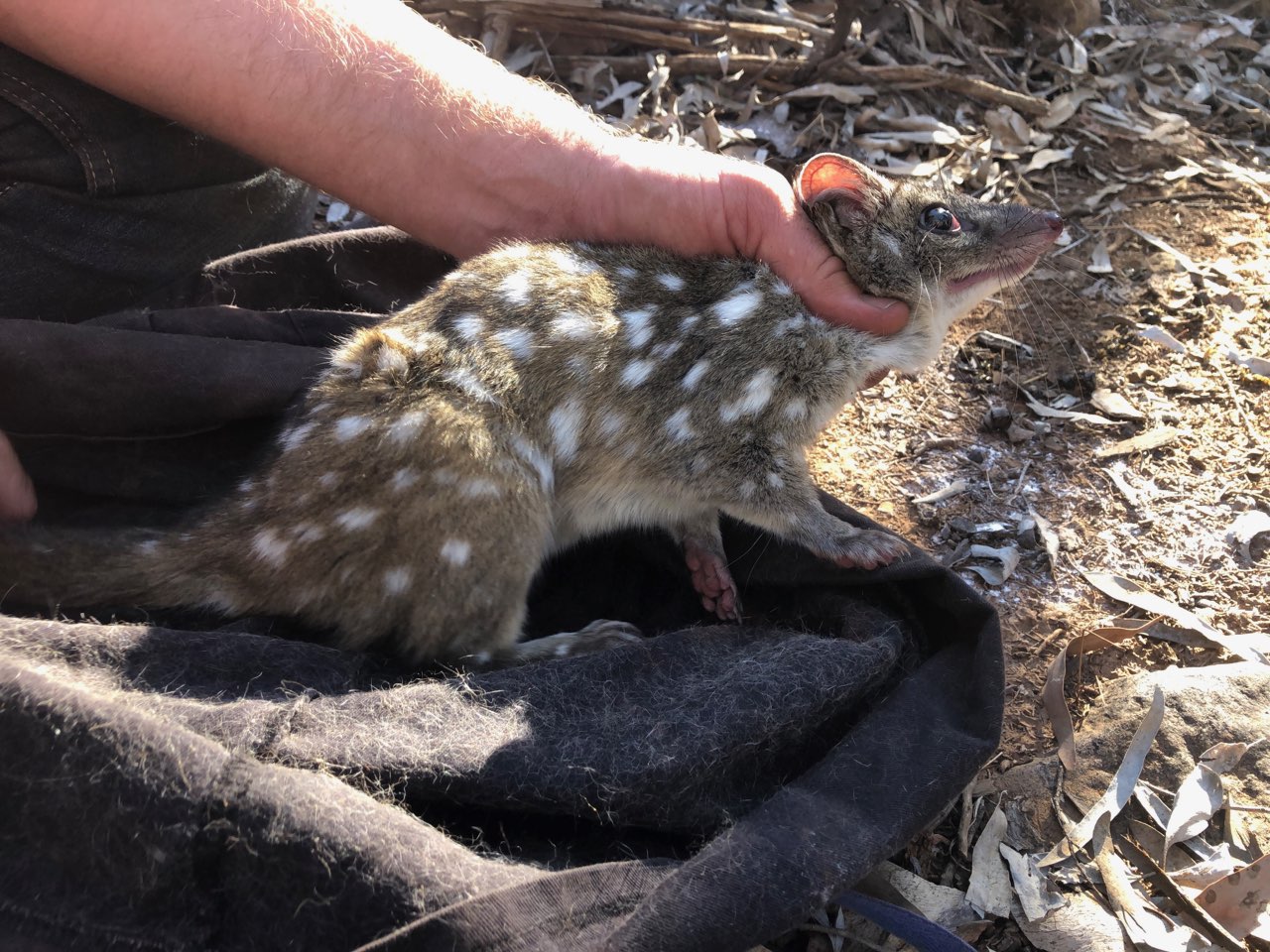 The animals were reintroduced in 2014 through a public-private partnership with the Foundation for Australia's Most Endangered (FAME). The project has been delivered through the Department for Environment and Water's long-running Bounceback Program as part of a 25-year commitment to restoring semi-arid landscapes and underpinned by the Foundation's long-term financial commitment.
The Bounceback Program has effectively reduced fox numbers in the landscape, paving the way for the release of western-quolls and brush-tailed possums.
Two years ago, the Bounceback Program was expanded to trial broad-scale feral cat control across a 500 square kilometre area of the Park to support increased population growth of the western-quoll.
Mr Brandle the recent monitoring results highlight the success of the reintroduction program and are an example of the positive conservation outcomes for threatened species that can be achieved in these types of partnerships.
"The western-quolls and brush-tailed possums have proven their resilience to survive the harsh conditions they've encountered over the past two years," he said.
"This shows that by reducing feral predators in the environment we give our native species the best chance of survival, particularly when conditions are challenging."
"Controlling foxes, and more recently feral cats, has reduced predation on both the quolls and possums, particularly on their young."
"I look forward to the continued partnership with FAME and seeing quoll and possum populations grow at our iconic Ikara-Flinders Ranges National Park."
Photo above: A healthy Western Quoll is thoroughly checked over before being released.