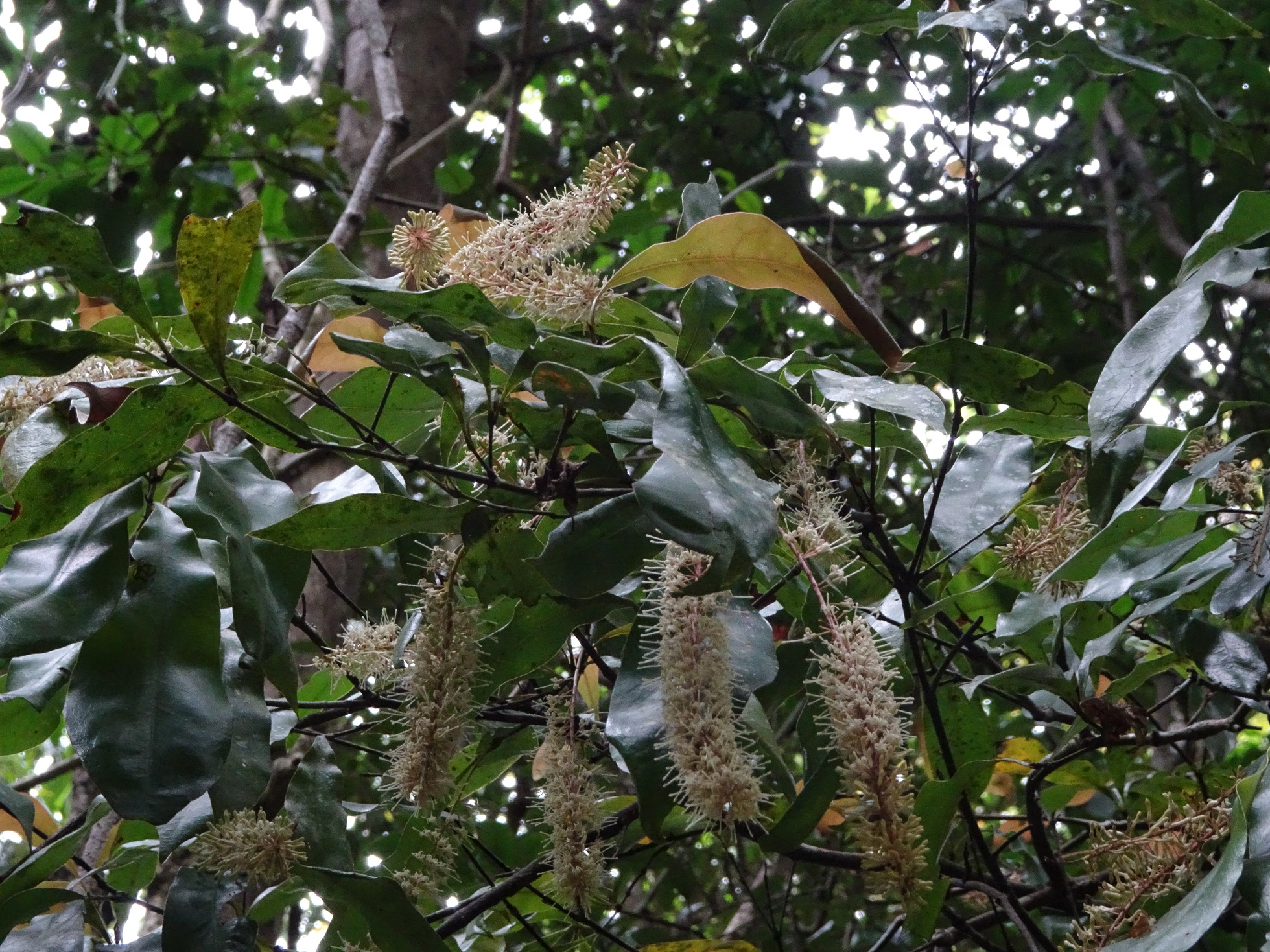 It's fair to say that remoteness is no longer a protection.

The rarest species of Macadamia, Macadamia jansenii, has been tucked away in Bulburin National Park, near Gladstone, Queensland, quietly surviving through seedling recruitment and coppicing, enduring drought, floods and the constant threat of fire.

We know from past years that the bushfire season is a time to cross our fingers and hope for the best, as the threat of fire, particularly after experiencing severe drought conditions, even in this normally lush area, is just so very far out of our control.

In November, bushfires swept through Bulburin National Park and it is within this National Park that the last wild populations of the rarest Macadamia – or Bulberin Nut – grow. The fires were so intense and hot that they even burned rainforest valleys, normally able to withstand such heat. Unfortunately, the damage has been so widespread that it is still unsafe for teams to enter the Park and assess the damage.

Added to this, regulations around COVID-19 mean that visits scheduled into the Park to assess fire damage are now on hold. The team of dedicated volunteers are on stand-by, ready to access the Park, and are in regular contact with Queensland National Parks staff who are closely monitoring the situation.

At this point, plans are also on hold for plantings of insurance plants, which have been propagated and cared for by staff at the Tondoon Botanic Gardens nursery in Gladstone. Rest assured, the Macadamia jansenii cuttings will eventually reach their new destinations, even if planting has to be done with less fanfare than originally anticipated.

For further information, visit the project page of the website or telephone the Foundation on +61 8374 1744.*

Photo above: Healthy Macadamia jansenii flowers photographed in August 2019 (Glenn Hayward).

*Please note: this number will be diverted to a mobile.