Our project to save Australia's rarest species of Macadamia (Macadamia jansenii) - or Bulberin Nut - seems to progress from one extreme to the other.

It was only in April that we received the news that wildfires last season had swept through Bulburin National Park in Gladstone, Queensland, where the last wild populations of Bulberin Nut were located. With large areas of the Park burnt, along with the COVID restrictions, it was eight months before the actual damage could be assessed and rangers could determine if any of the wild population trees still remained.
Of the sites that were burnt, three adult trees and a number of seedlings were killed, while others that were feared dead have now re-sprouted, and with a reasonable wet season should have a good chance of survival. All in all, 77% of trees in the sites impacted by fire have survived and together with the trees in the original site, this means that 83% of wild trees known at the time have survived.
To the other extreme, this month, an expedition further north into potential Macadamia jansenii habitat has located some additional small clusters of this rare species. Of particular interest was a small "grove" of Macadamia jansenii, in marked contrast to all the other sites where trees are scattered at intervals through the forest.


This is great news for Australia's rarest Macadamia. These expeditions supported by FAME have more than doubled the number of trees that were previously thought to be all that are left of this macadamia species.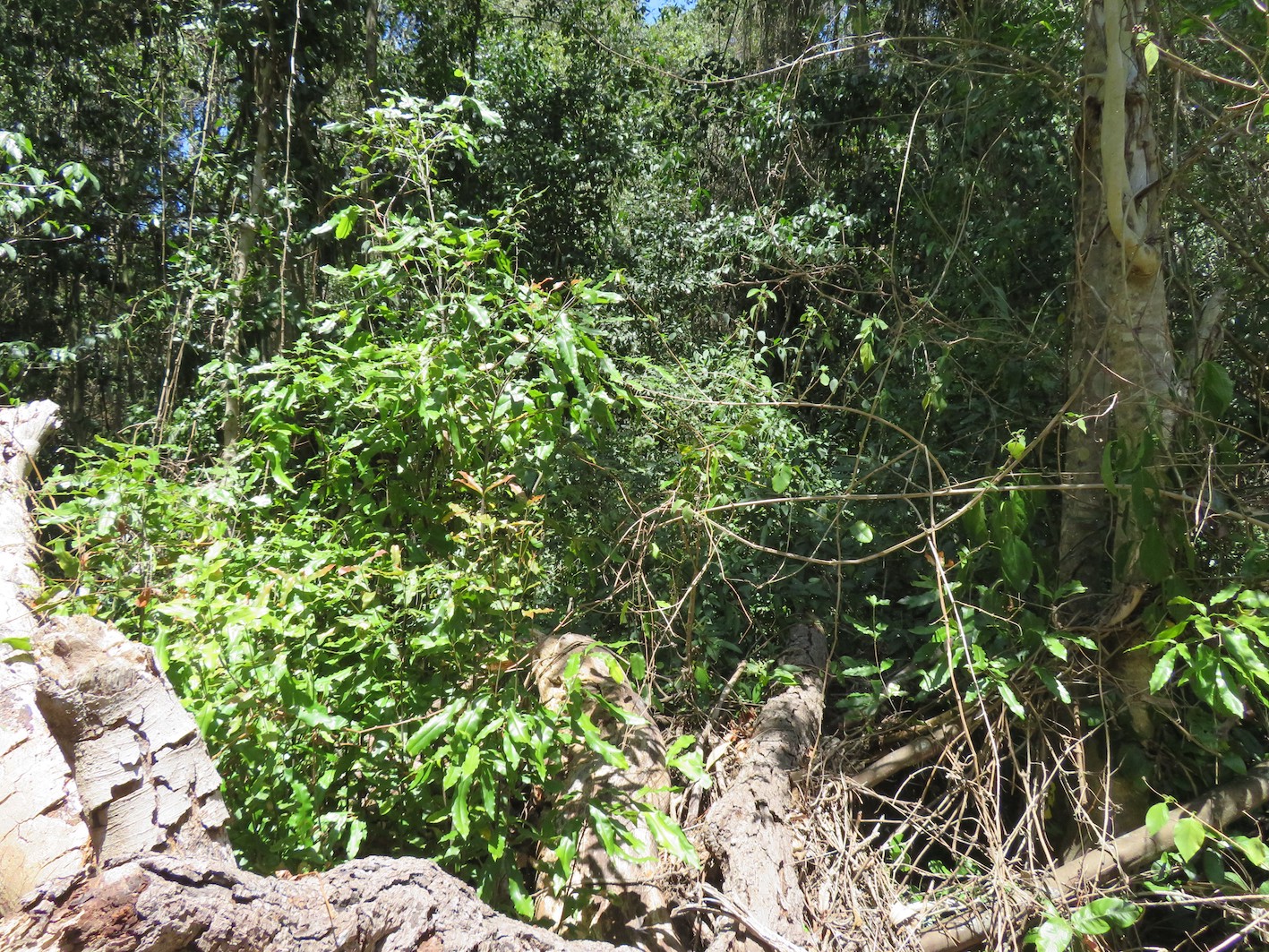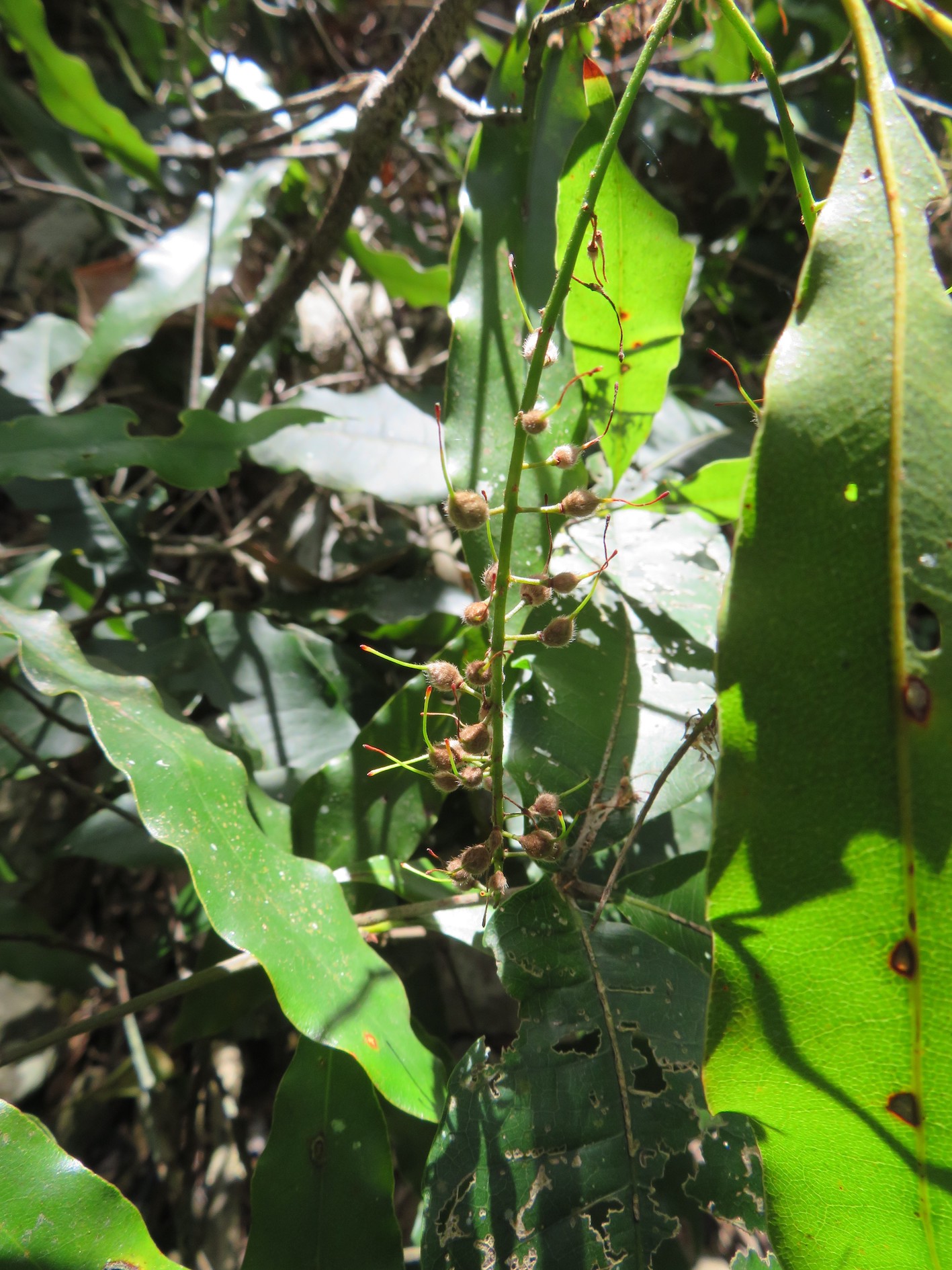 Unfortunately, there has been no evidence of nut set on the trees close to last season's bushfires, but some of the newly-found trees have set nut, and so with luck for reasonable rainfall later this year, there should be some new seedlings in these areas.


The expedition team also noted with interest that Moreton Bay figs (Ficus macrophylla) often co-occur with Macadamia jansenii.
The new sites found this month now make the entire known population of Bulberin Nut 210 plants.


For more information or to make a donation, visit the project page of the website.


Photos: Newly located Macadamia jansenii trees with nut sets. (Courtesy Keith Sarnadsky)