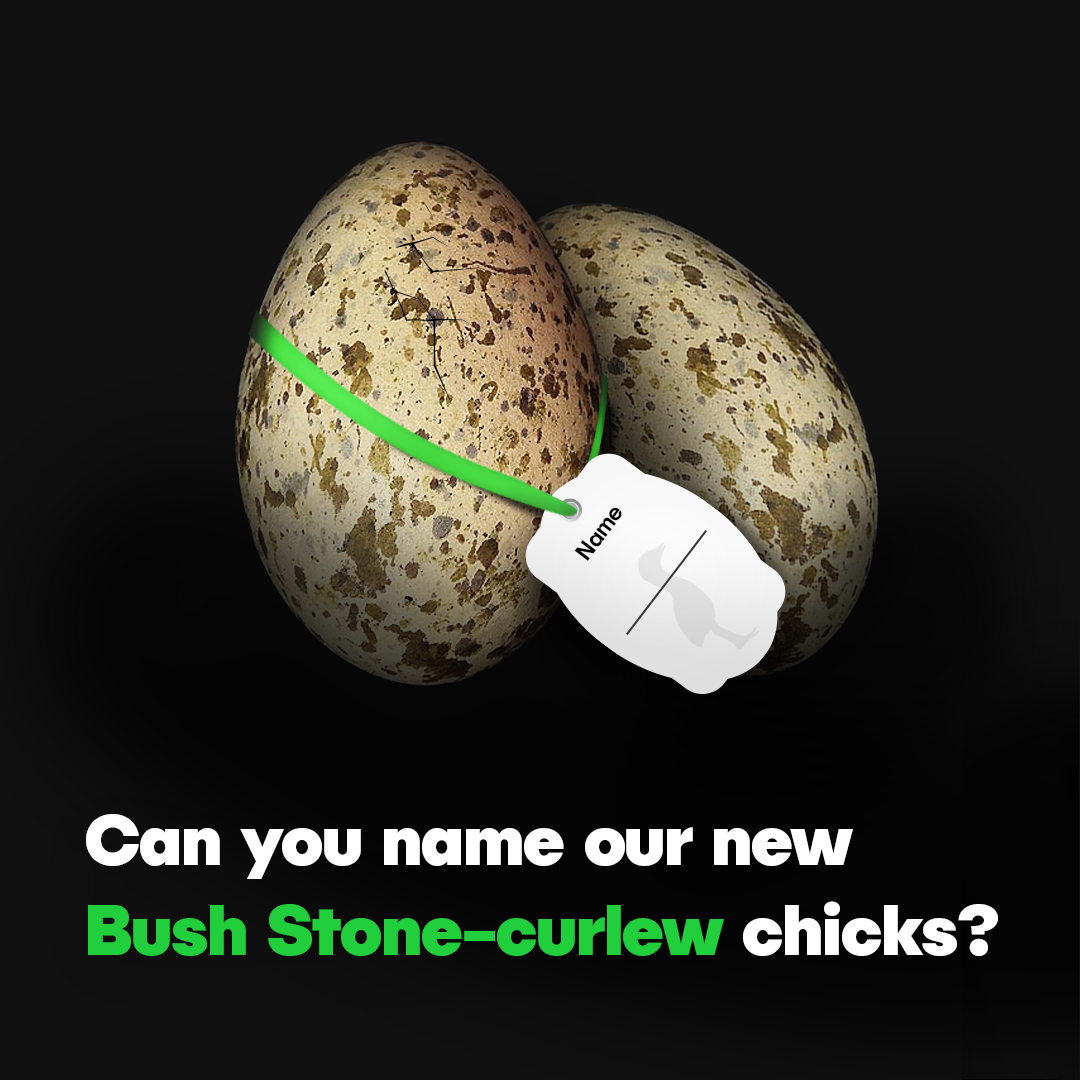 We are thrilled to announce that genetic testing has just revealed the Bush Stone-curlew chicks born to George and Freckle at Mt Rothwell in December 2019 are boys!
We need your help to name them.
Submit your best Bush Stone-curlew name suggestion by Monday 29 June at 12:00pm. Click here to enter.
The breeding program, behind predator-proof fencing, has been made possible thanks to the generous donations from our donors. It is hoped that the boys will go on to be successfully paired with female Bush Stone-curlew's, to secure the next generation and prevent the species from extinction.
For more information on the Bush Stone-curlew project or to make a donation, visit the project page of the website at www.fame.org.au/projects/hear-the-cry-of-the-bush-stone-curlew.