It's still not great news for the last remaining Bulburin Nut trees located in Bulburin National Park. The catastrophic bushfires that are still raging in Queensland - are for now, not showing any signs of becoming under control, are dangerously close to burning and wiping out these last remaining wild trees.
Today's reports are that the bushfires are now burning within 6km of where the Bulburin Trees are located.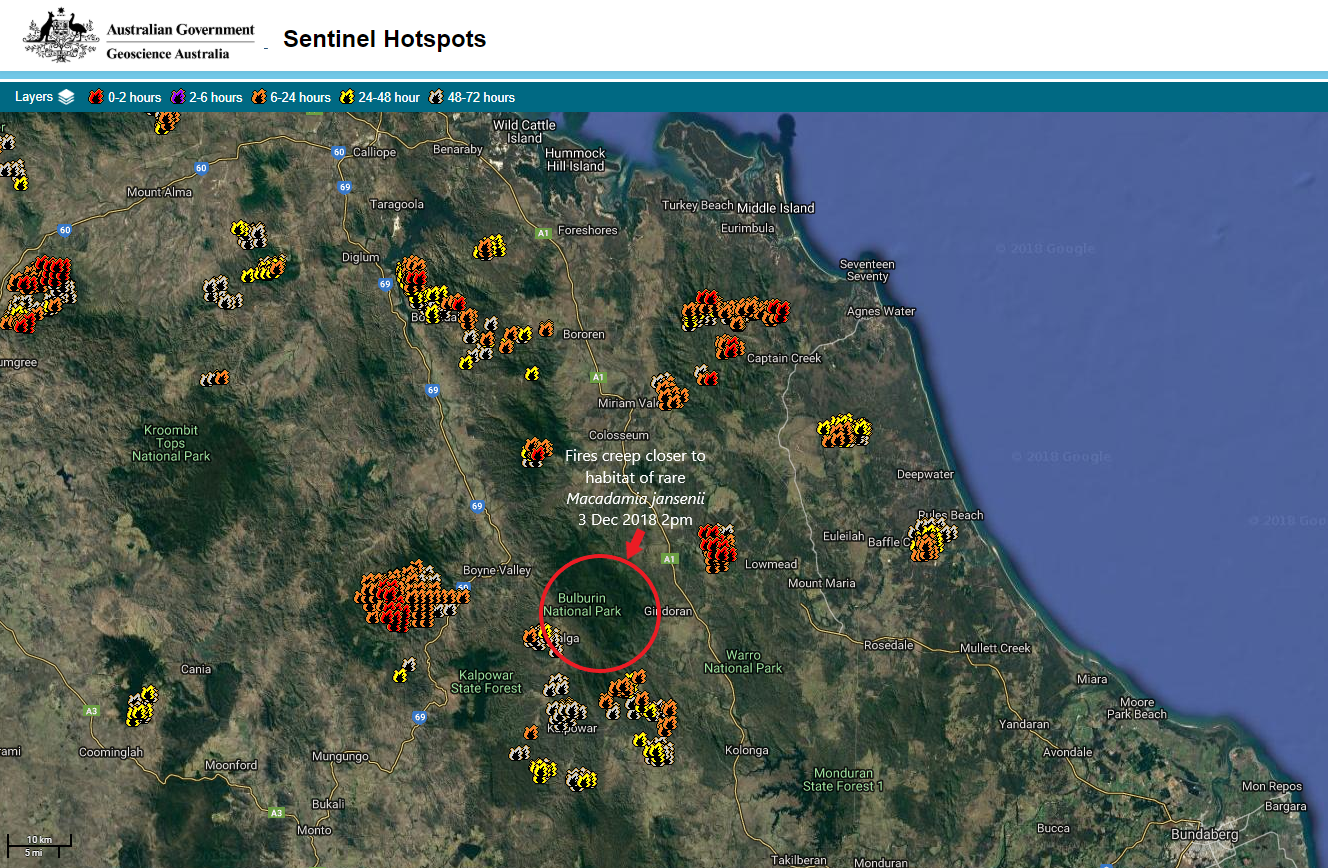 We do hope, for the sake of not only the Bulburin Nut species - but for all other plants and wildlife in the area - that the devastation they face can soon be brought under control.

News also from the Macadamia Conservation Trust (MCT) that they are working with the Queensland Government to obtain a permit allowing access to Bulburin National Park to retrieve leaf samples to ensure survival of the species. The MCT has informed us,

"They (the Queensland Government) will still do their important diligence process, designed to protect native species from exploitation, but hopefully the permit will be approved by the time it is safe to visit the area again. Not daring to consider that the trees might no longer be there ... for everyone's sake we hope for a cool change soon."

We will keep you updated with any further developments.

Our thoughts are with all those threatened by the fires and the brave men and women working to contain the threat.