Adelaide, 30 April 2020

Australia's rarest macadamia species is a step closer to extinction, after it was confirmed this week that at least one third of a newly discovered population was burned in the 2019/2020 bushfire season which has devastated so many native flora and fauna species.
Up until recently, it has not been possible to enter the National Park in which the surviving Bulberin Nut trees were located. On 14 April, with access granted, a team of volunteers was able to enter the rainforest for the first time since wildfire swept through. Roads into the Park now having been cleared of fallen trees, carnage from the bushfires.
The discovery of about 150 trees in 2018 had trebled the known population of Bulberin Nut, a species first recognised by the modern scientific community in 1992.
The project to save Australia's rarest macadamia species – the Bulberin Nut (Macadamia jansenii) – has been a collaboration between the Foundation for Australia's Most Endangered Species (FAME) and the Macadamia Conservation Trust (MCT).

"Unfortunately our worst fears were confirmed and almost all of the Bulberin Nut trees appear to be dead from the fire,"
"It's one step forward, two steps back. It feels like just yesterday, we were celebrating the small win of discovering some new Bulberin Nut trees, boosting remaining wild numbers. Now, they are gone," said FAME Chief Executive Officer, Tracy McNamara.
Denise Bond, Executive Officer of MCT, said until partnering with FAME to undertake further searches for the Bulberin Nut in 2018, it was not even known that the new trees existed.
"We were thrilled when new trees were discovered to add to the tiny original population of 60 individuals, and now our fears have been realised with fires in December 2019 burning at least one third of the new trees," she said.
Leaf samples taken previously from the newly discovered Macadamia jansenii are currently being analysed to see how the genetic diversity of the population is distributed across its habitat.
Also part of the project, 43 original trees have been cloned, with new trees being grown in Botanic Gardens across Australia as part of an "insurance population". The propagated trees are now the focus of the project.
MCT aims to learn more about the ecology and genetics of Macadamia jansenii and preserve its genetic diversity in ex-situ plantings as well as increasing the range of its current habitat, particularly in anticipation of the impacts of climate change.
News of the burnt trees is a stark reminder as to just how fragile and vulnerable our native species are and how dangerous and devastating the 2019/2020 bushfire season has been.
To find out more about FAME, its current projects and its commitment to saving Australian endangered species, visit www.fame.org.au.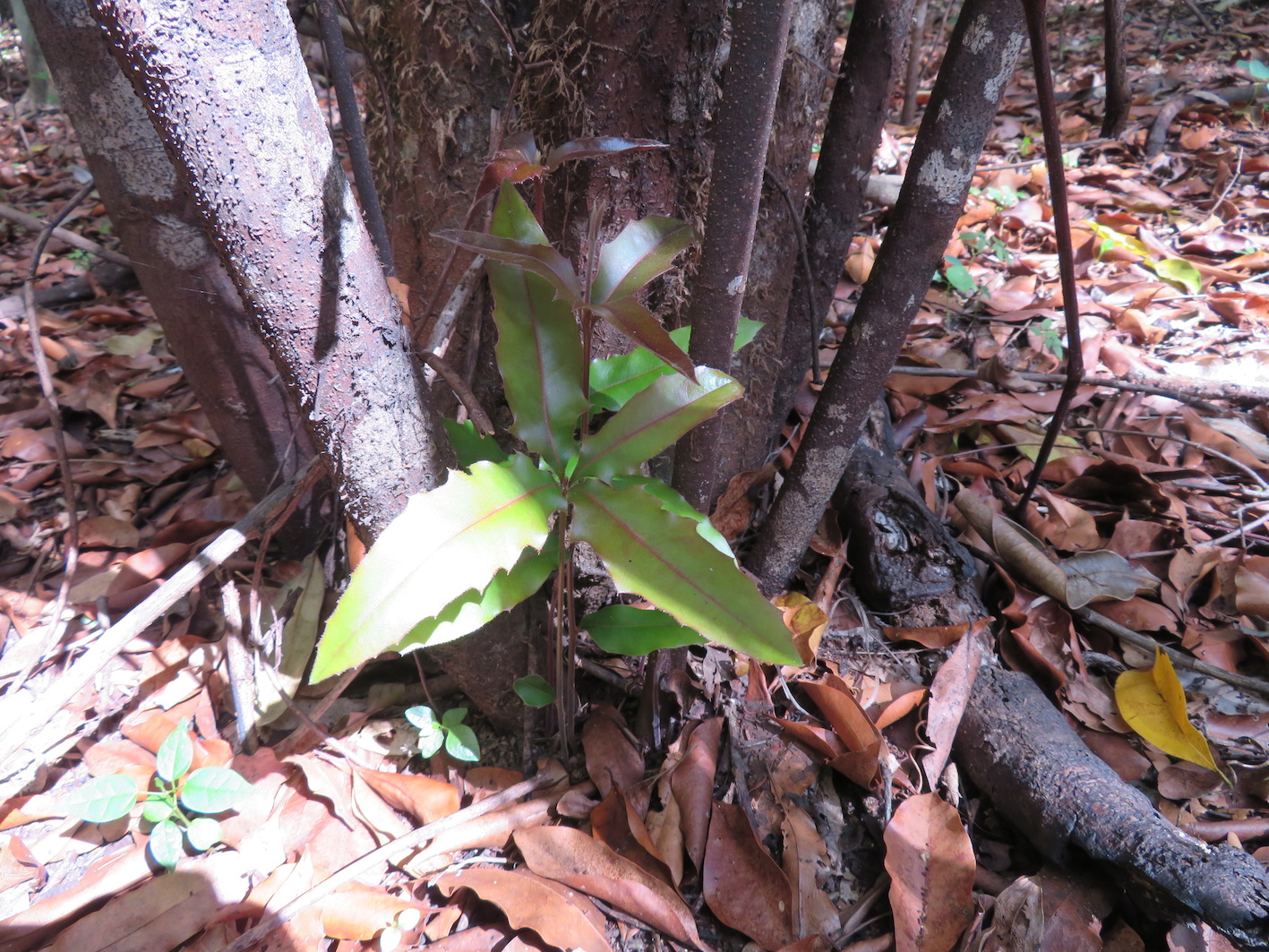 Photo above: New life brings hope after fires burn rare macadamias (Credit: Keith Sarnadsky)

Further information:
Tracy McNamara
Chief Executive Officer
Foundation for Australia's Most Endangered Species Ltd (FAME)
Telephone: + 61 411 446 924