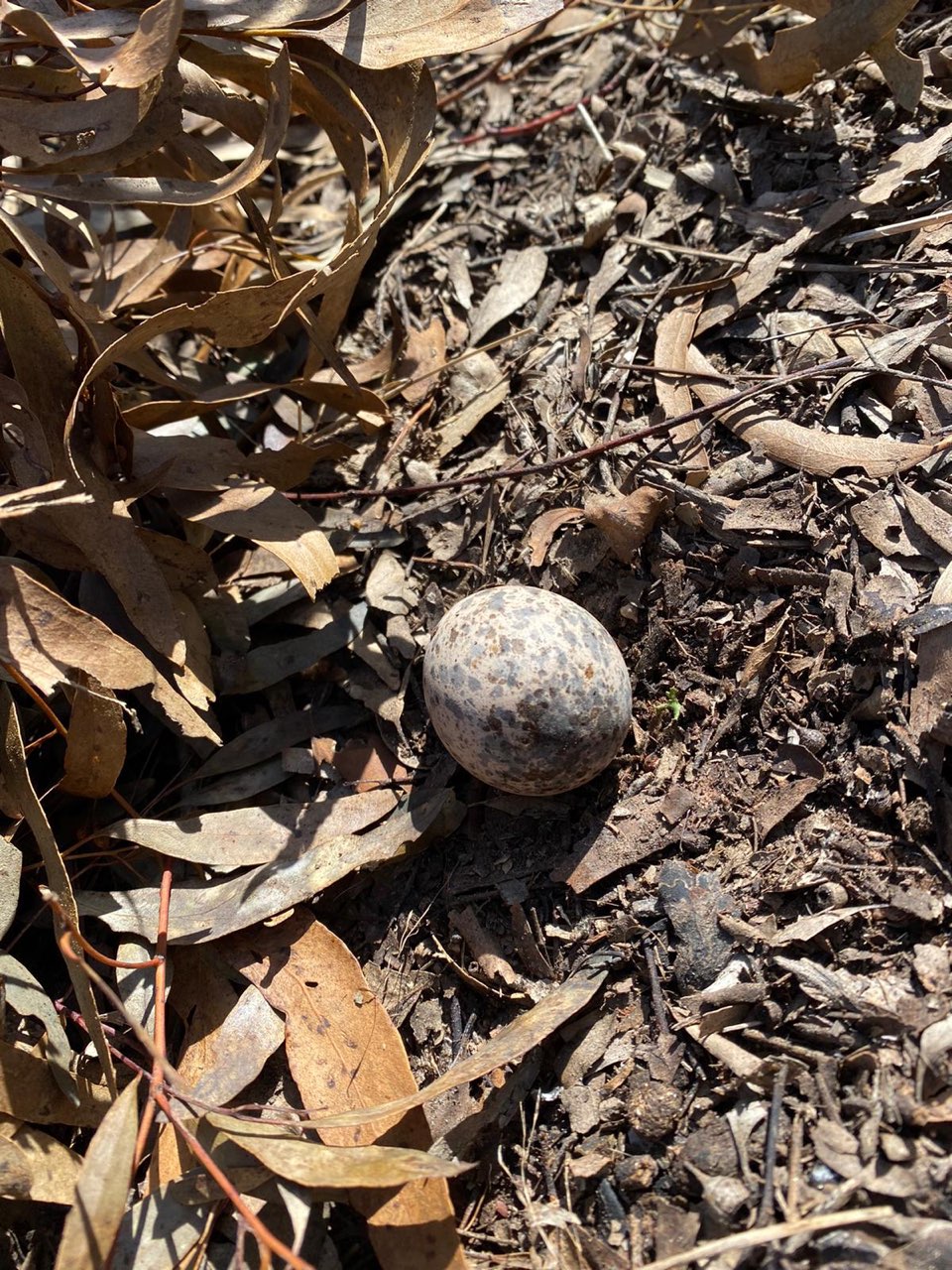 Spring is definitely in the air. And - look what we found!
George and Freckle – our favourite Bush Stone-curlews at Mt Rothwell, Victoria, and parents to Flint and Curly, have been at it again!
The wonderful team at Mt Rothwell were eager to share their exciting discovery with us, that Freckle has un-strategically laid another egg in leaf litter.
What a lovely way to start the week. Fingers crossed for you George and Freckle.
To recap the successful captive breeding project we were able to support, visit the project page of the website.
Photo: courtesy of Mt Rothwell.