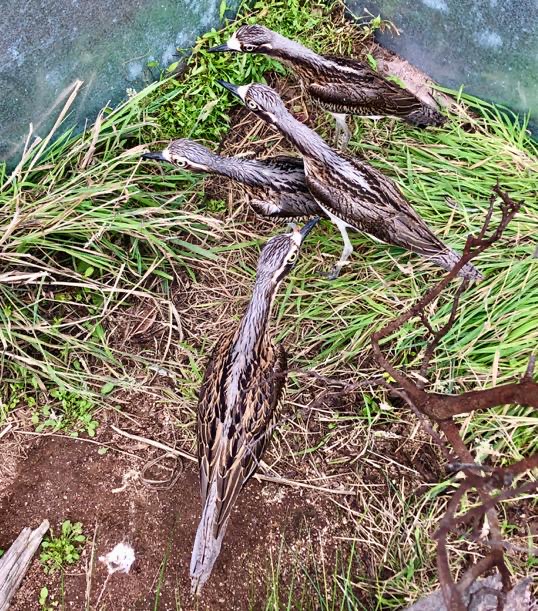 And the results are…
We put the call out to our FAME community and you certainly delivered with some inspirational name suggestions for our much-loved Bush Stone-curlew twin boys at Mt Rothwell in Victoria. Thank you for taking the time to submit your ideas.
And so, it is with great pride that we introduce Curly and Flint.
The name Curly was a crowd favourite amongst all of you – nearly half of the suggestions being Curly. The name Flint was suggested and is a reference to the You Yangs, a series of volcanic plains and granite ridges nearby to Mt Rothwell. The You Yangs are part of the Aboriginal cultural landscape in the traditional Country of the Wadawurrung People.
Grow strong, boys.
For more on the Bush Stone-curlew project, visit the project page of the website or telephone the Foundation on 08 8374 1744.
Photo: the not-so-little boys with parents, George and Freckle, courtesy Mt Rothwell.